Search query statistics
Use Yandex.Webmaster to track statistics for queries that showed your site in search results.
You can see changes in impressions, clicks, CTR for snippets, and other statistics.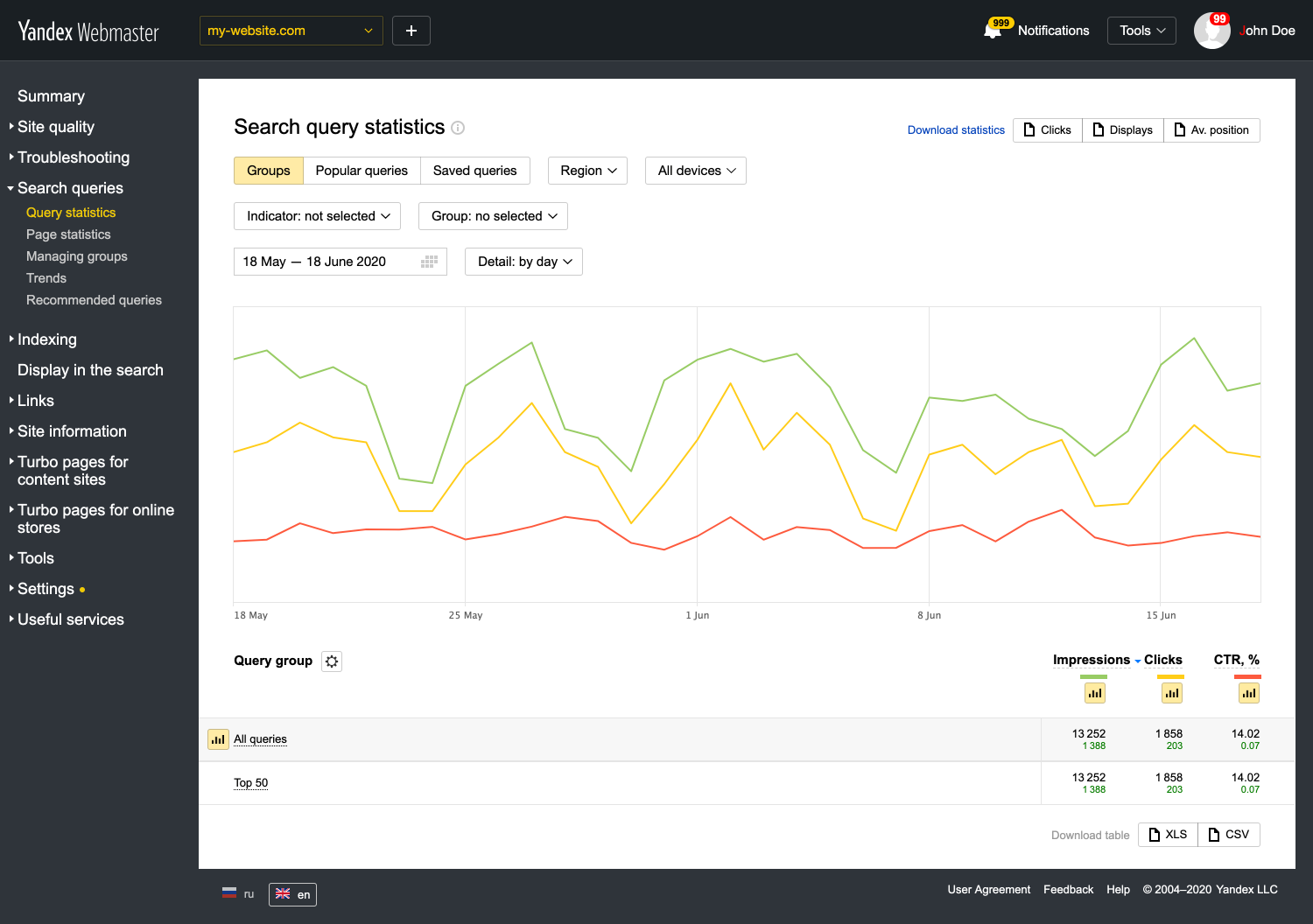 Site quality
We can offer suggestions on how to improve the site. Compare it with competitors' resources and get tips on how to make the site more useful and appealing.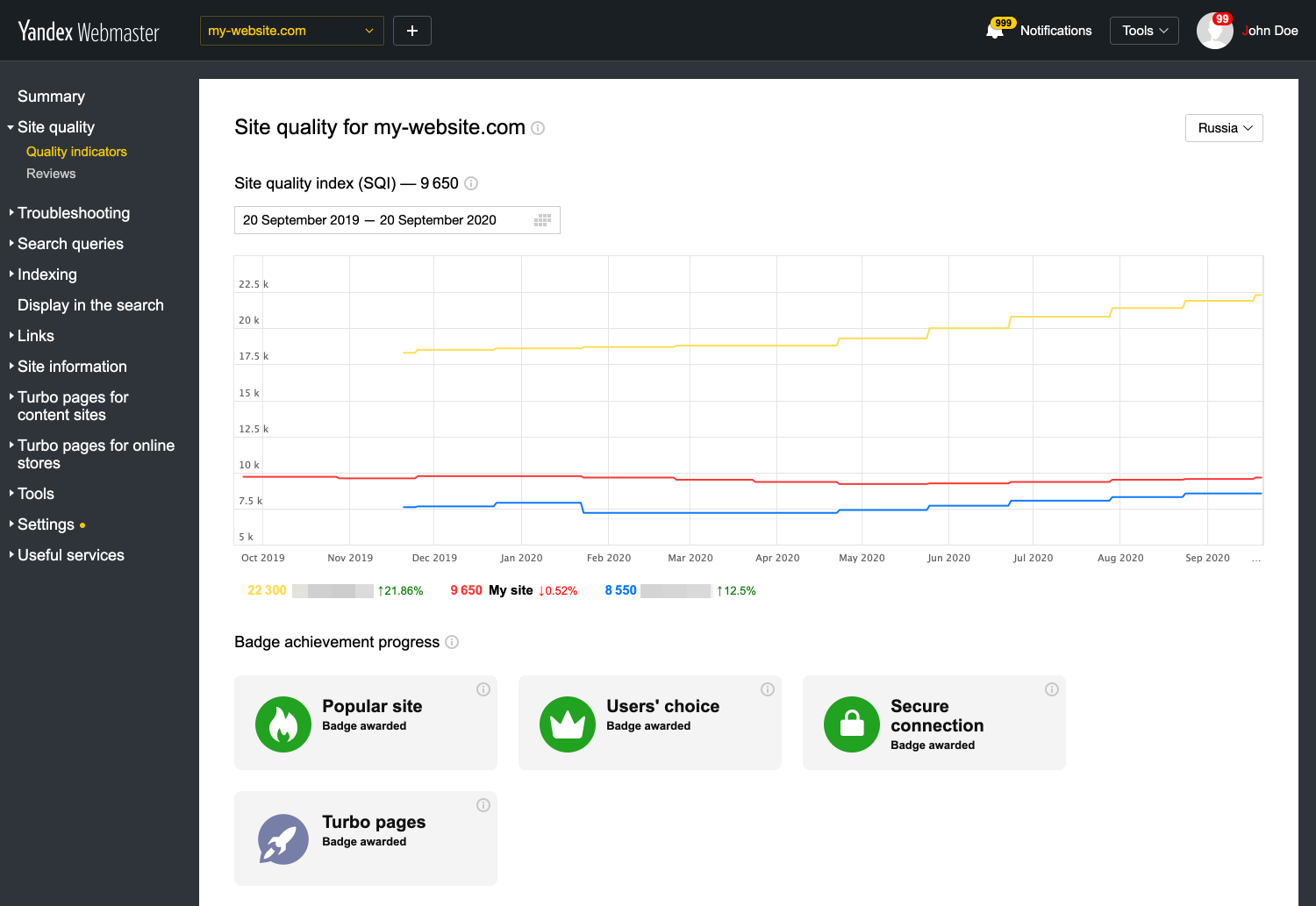 Check how your site will work with mobile devices
Use the "Audit pages for mobile compatibility" feature to find out whether your site displays correctly on smartphones and tablets, and check for elements that could cause problems for mobile browsers.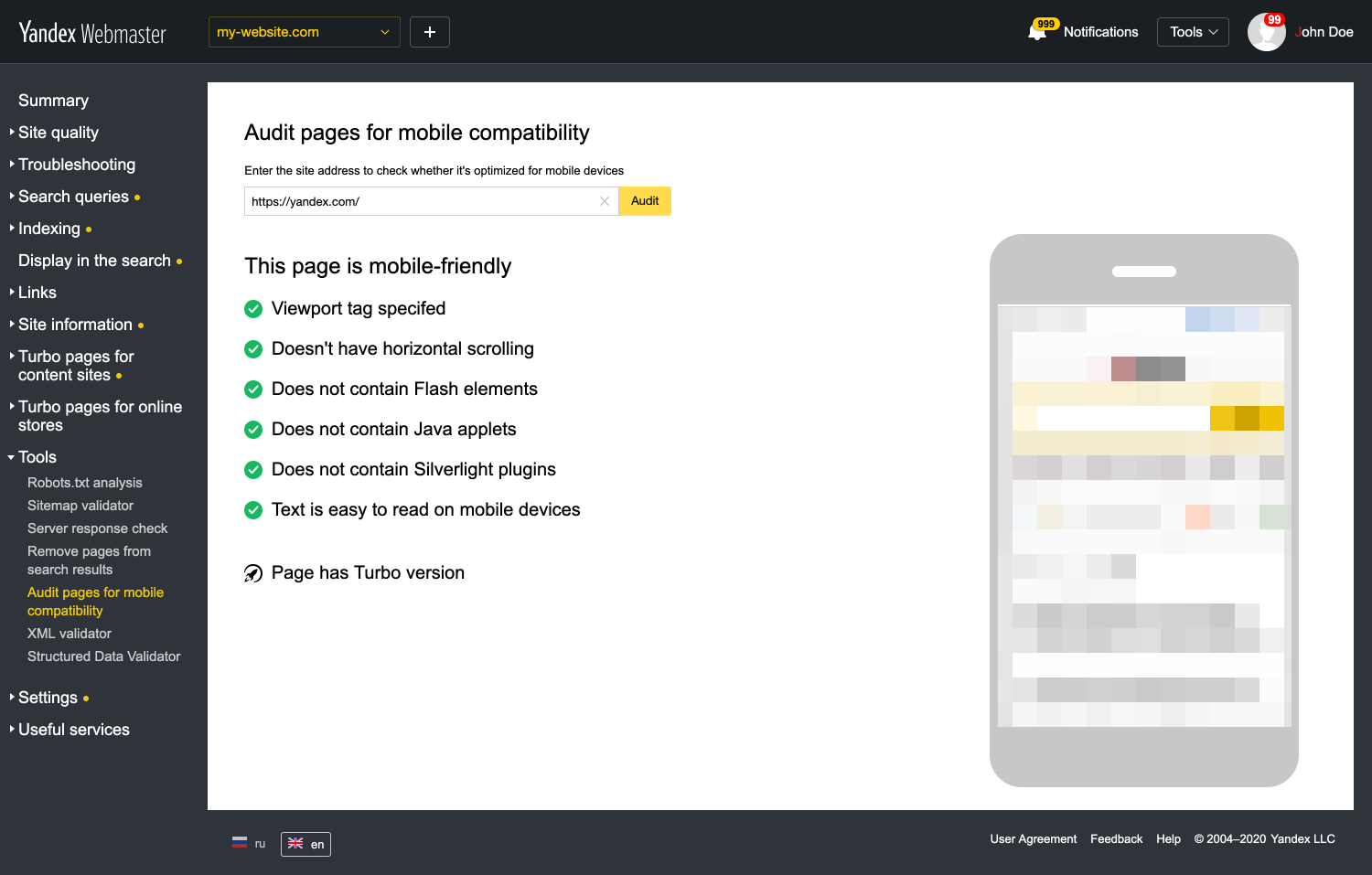 Troubleshoot site problems
Yandex.Webmaster checks the site for more than two dozen typical technical errors and helps identify and solve basic problems on the site.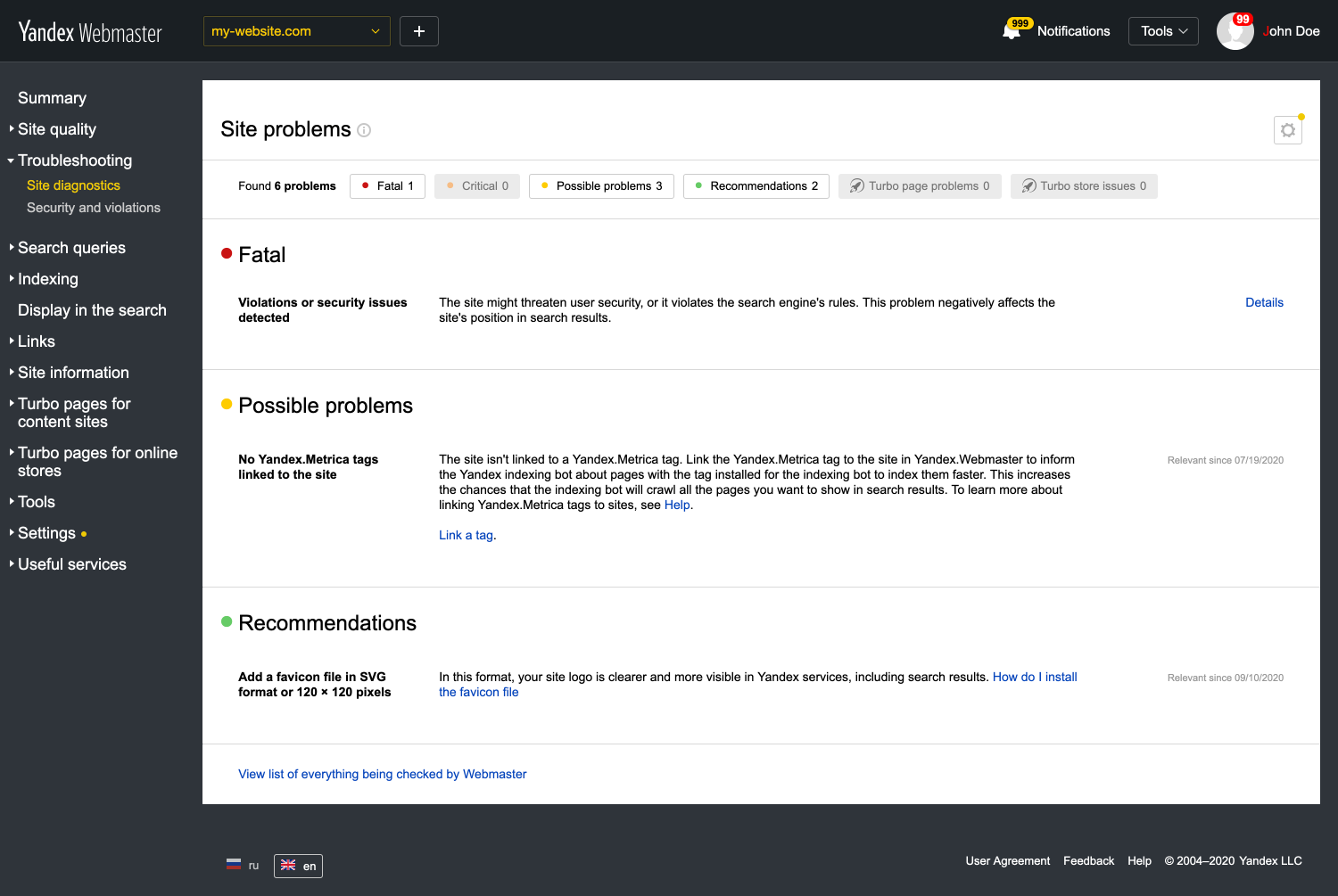 Check for violations of search engine rules
See all information about violations found on your site in one section. Once you've removed all violations, let Yandex know by clicking "I've fixed everything".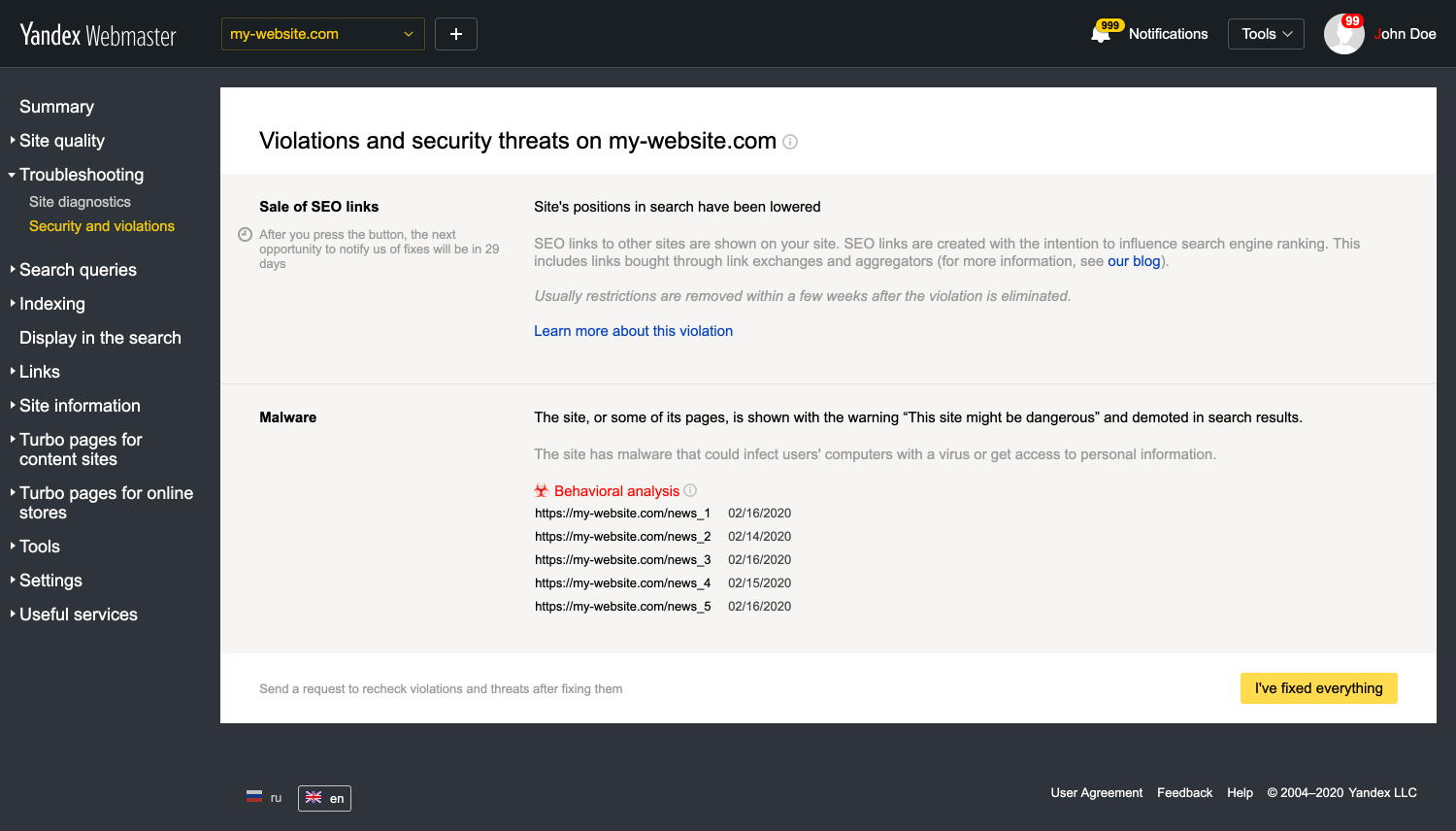 Working with site reviews
We will notify you of new site reviews so that you can respond to them promptly. Your comments will be marked as official.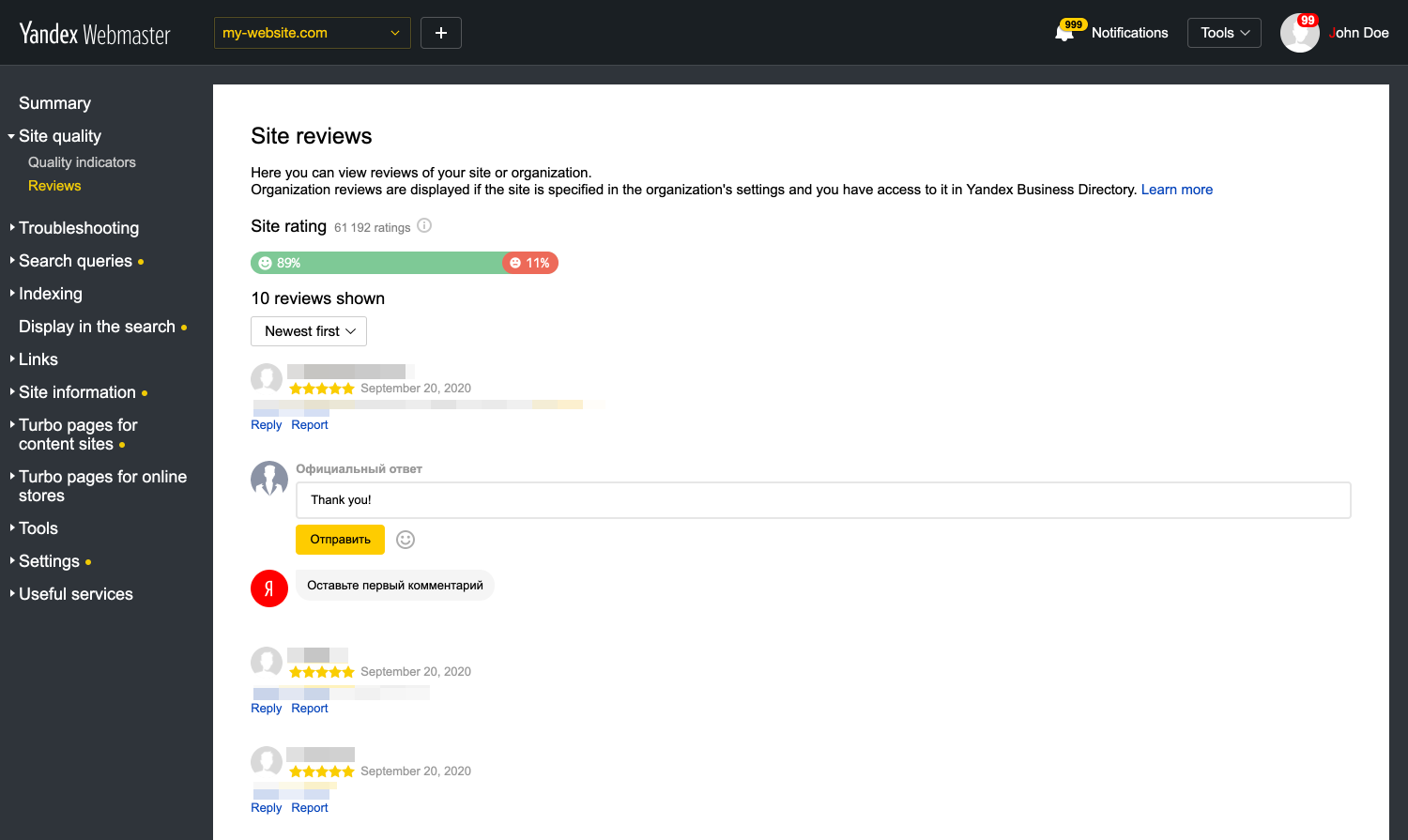 Turbo pages for online stores
Turbo pages for online stores
load quickly on mobile devices, even with a slow internet connection. This helps reduce bounces and increase the conversion rate. Create a free online store with an attractive home page, ranked product lists, smart product recommendations, shopping cart, authorization, and checkout in just a couple of clicks.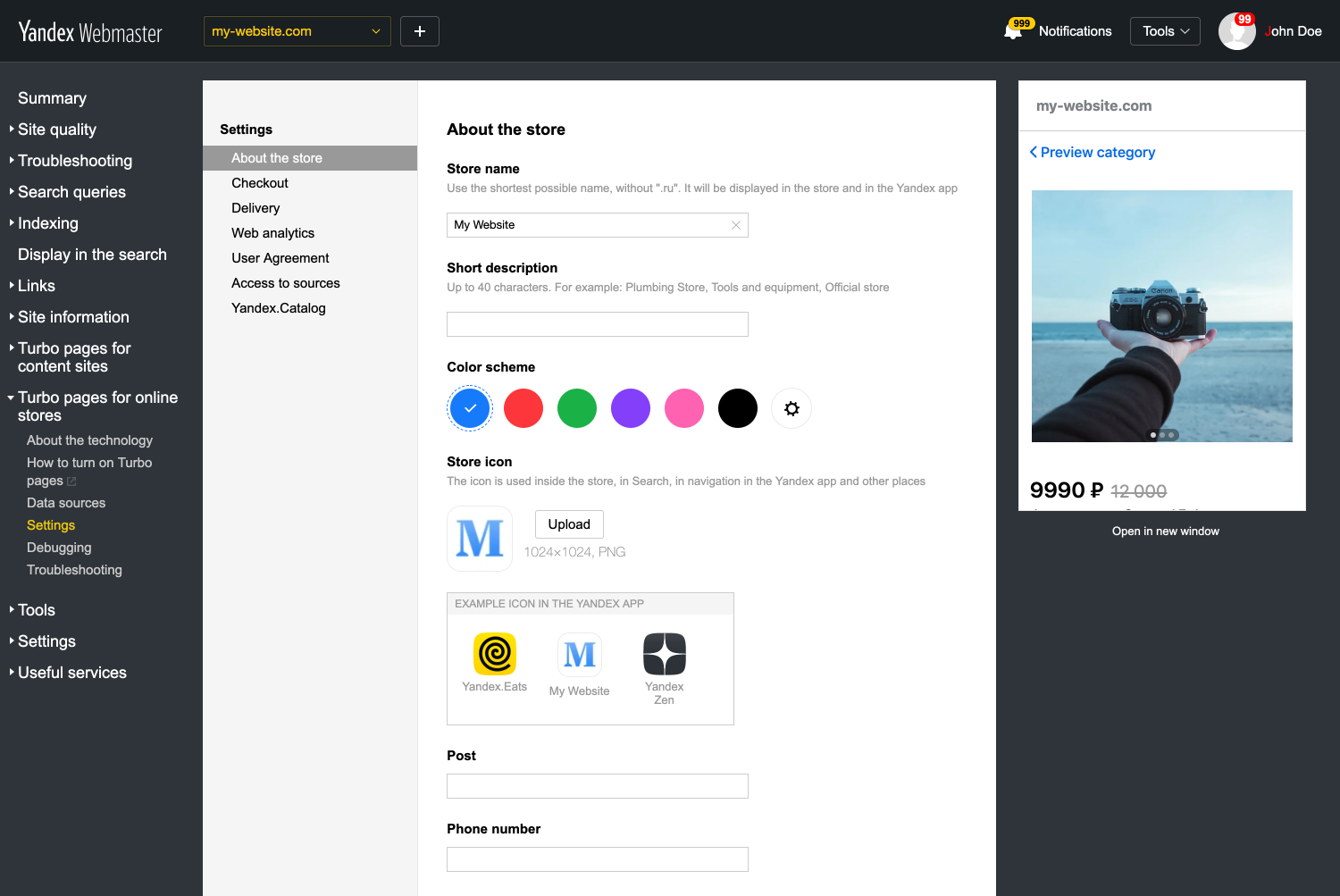 Turbo pages for content sites
Create fast and lightweight site versions for free. This helps you reduce bounces, increase mobile audience reach, and monetize your resource more effectively.
Our technology
allows you to create recommendation feeds with the best matching content automatically so that the user stays on the site as long as possible. And thanks to automatic ad placement, you can place more ad blocks and get additional revenue from monetization.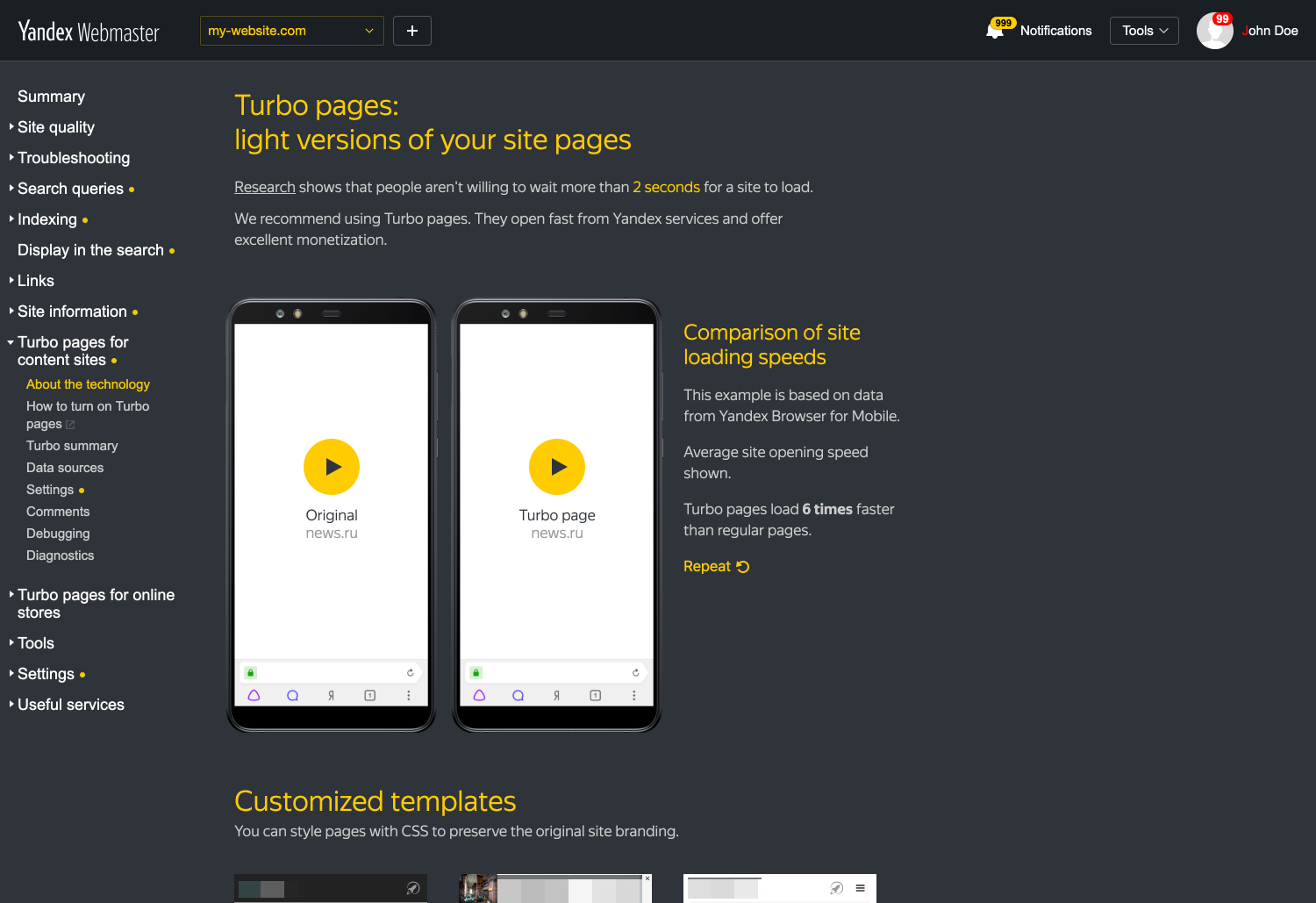 Page crawling
Search robots look for originality and quality of content. We will show you how you can use Yandex.Metrica tag crawling or the Sitemap file to inform our robot about new site pages.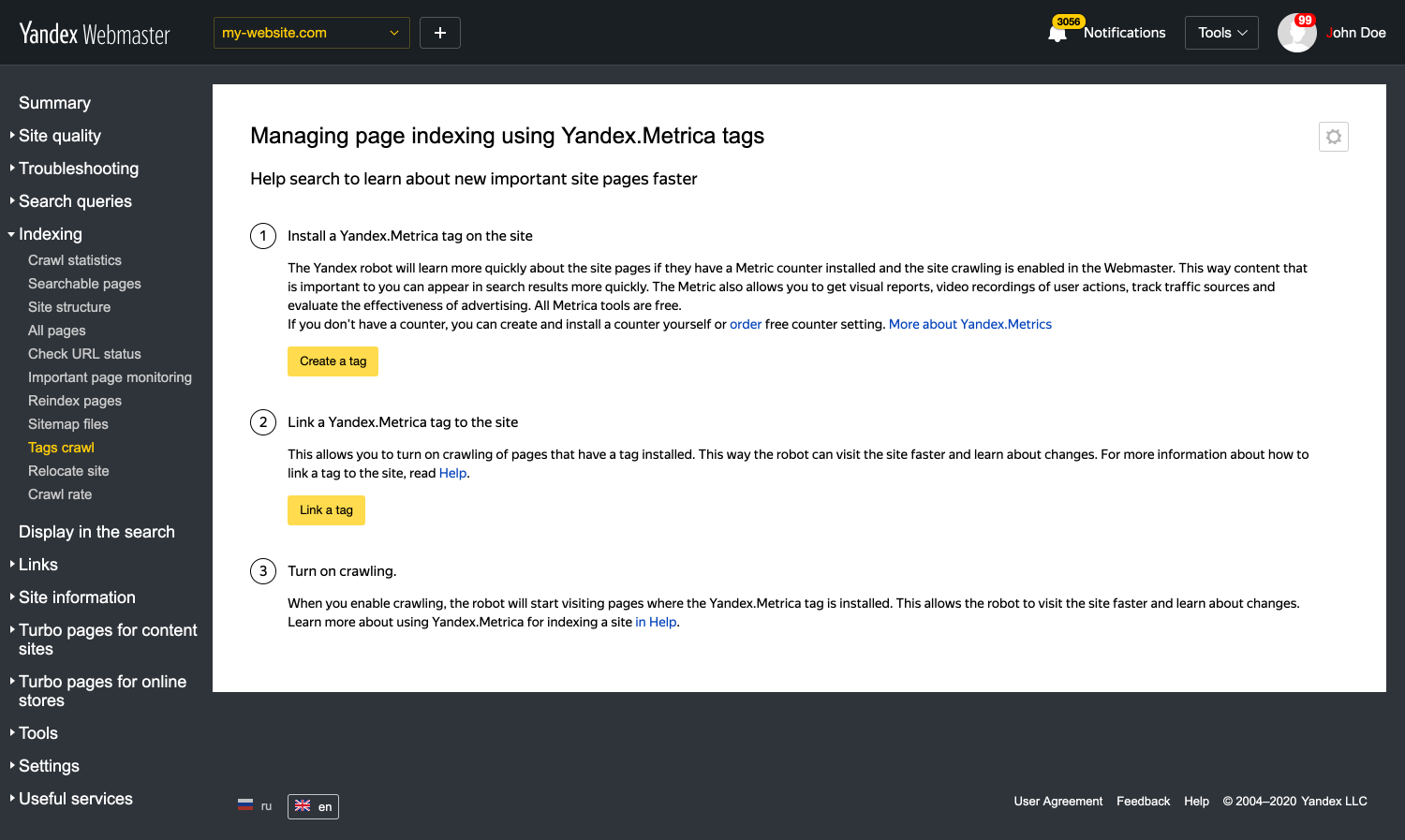 Visualize your indexing stats
See all the major indexing indicators in one convenient interface. Track the data collection process and easily identify any indexing problems.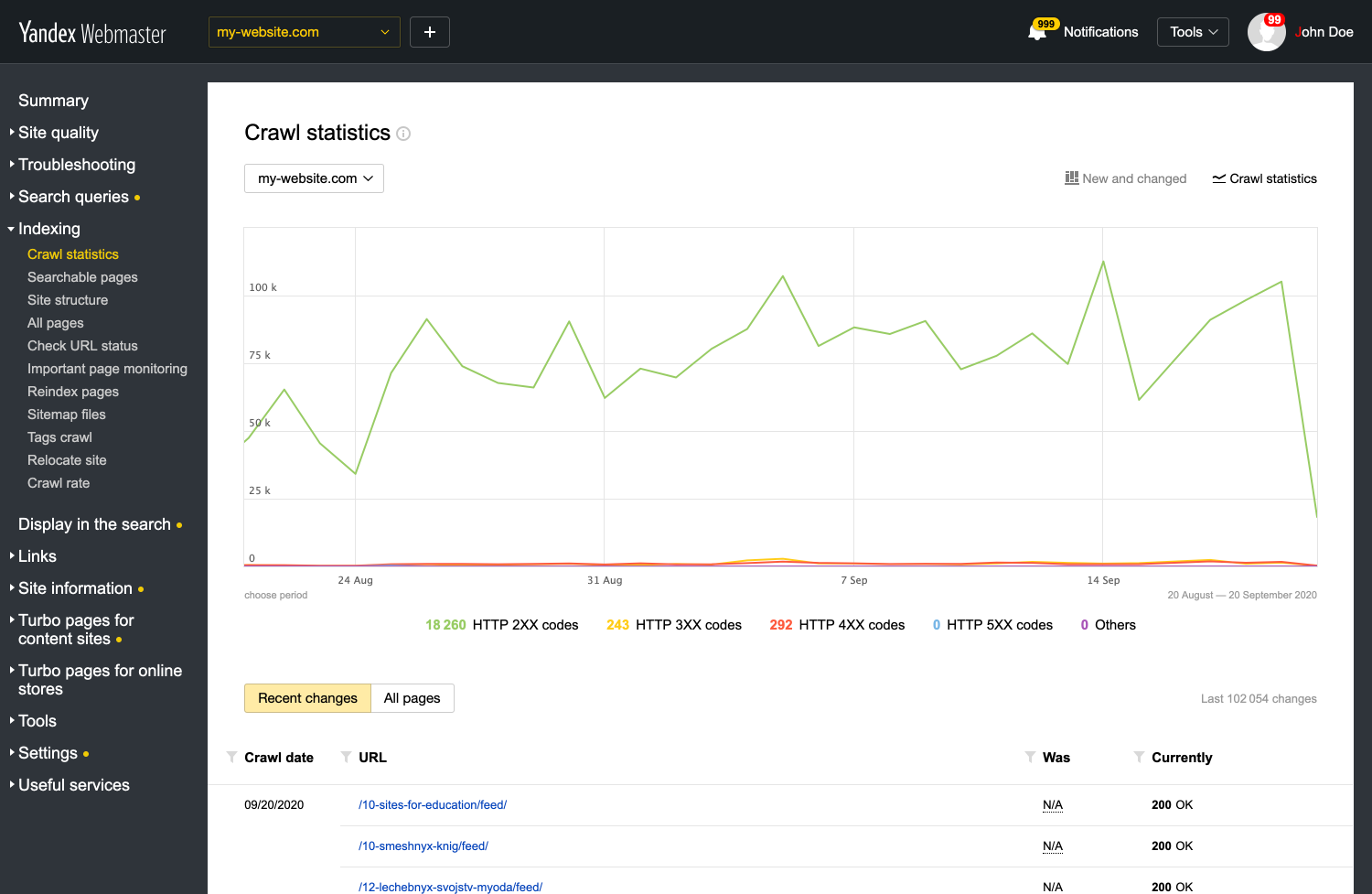 Manage your site structure
You can group smaller sections together or create virtual sections that include pages from different sections. For example, a section might include information from all pages with the word "table" in the URL. Learn more in
Help
.