Analyze your site's representation in search engines
Use Yandex.Webmaster to track statistics for queries that showed your site in search results.
You can see changes in impressions, clicks, CTR for snippets, and other statistics.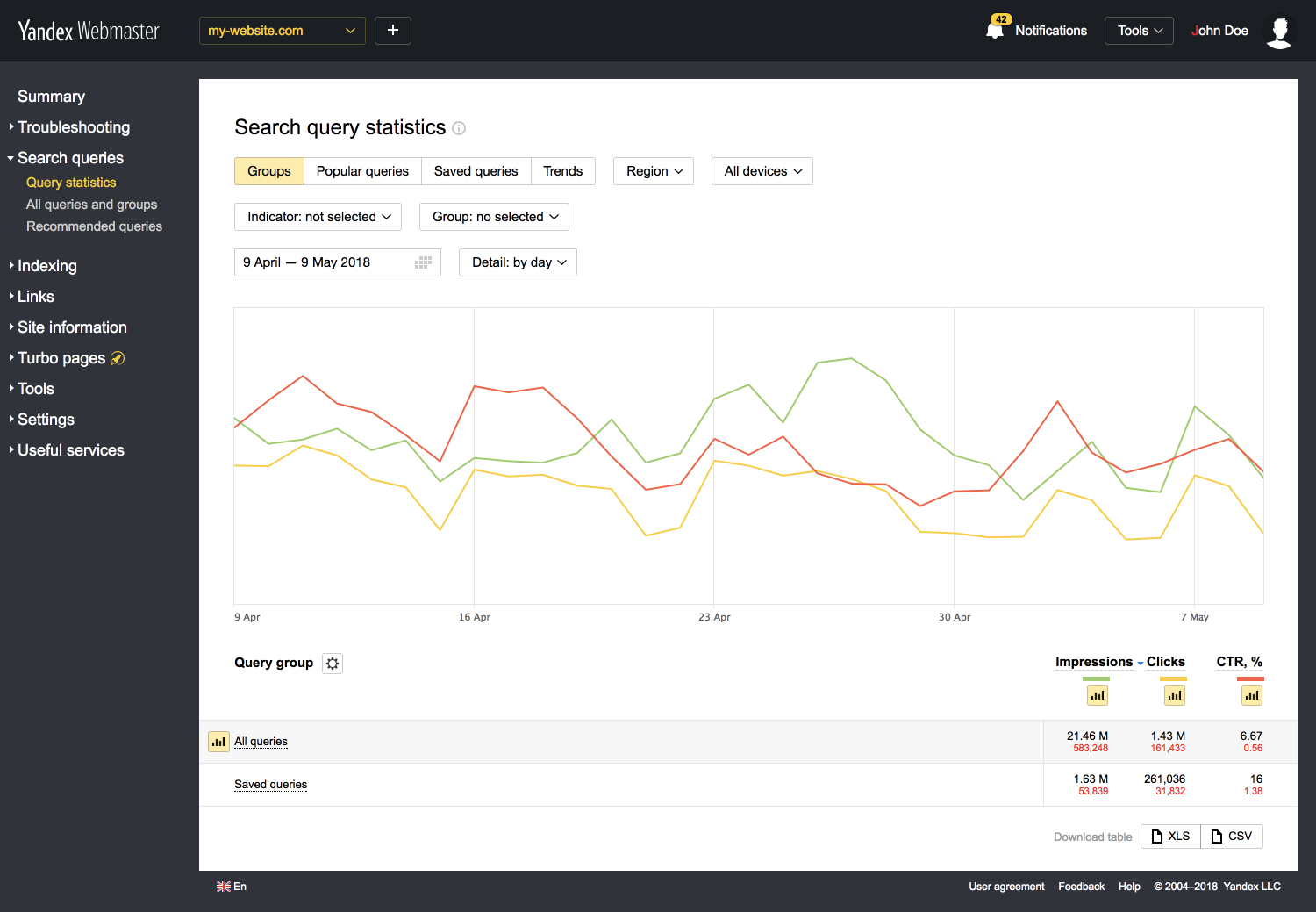 Check how your site will work with mobile devices
Use the "Audit pages for mobile compatibility" feature to find out whether your site displays correctly on smartphones and tablets, and check for elements that could cause problems for mobile browsers.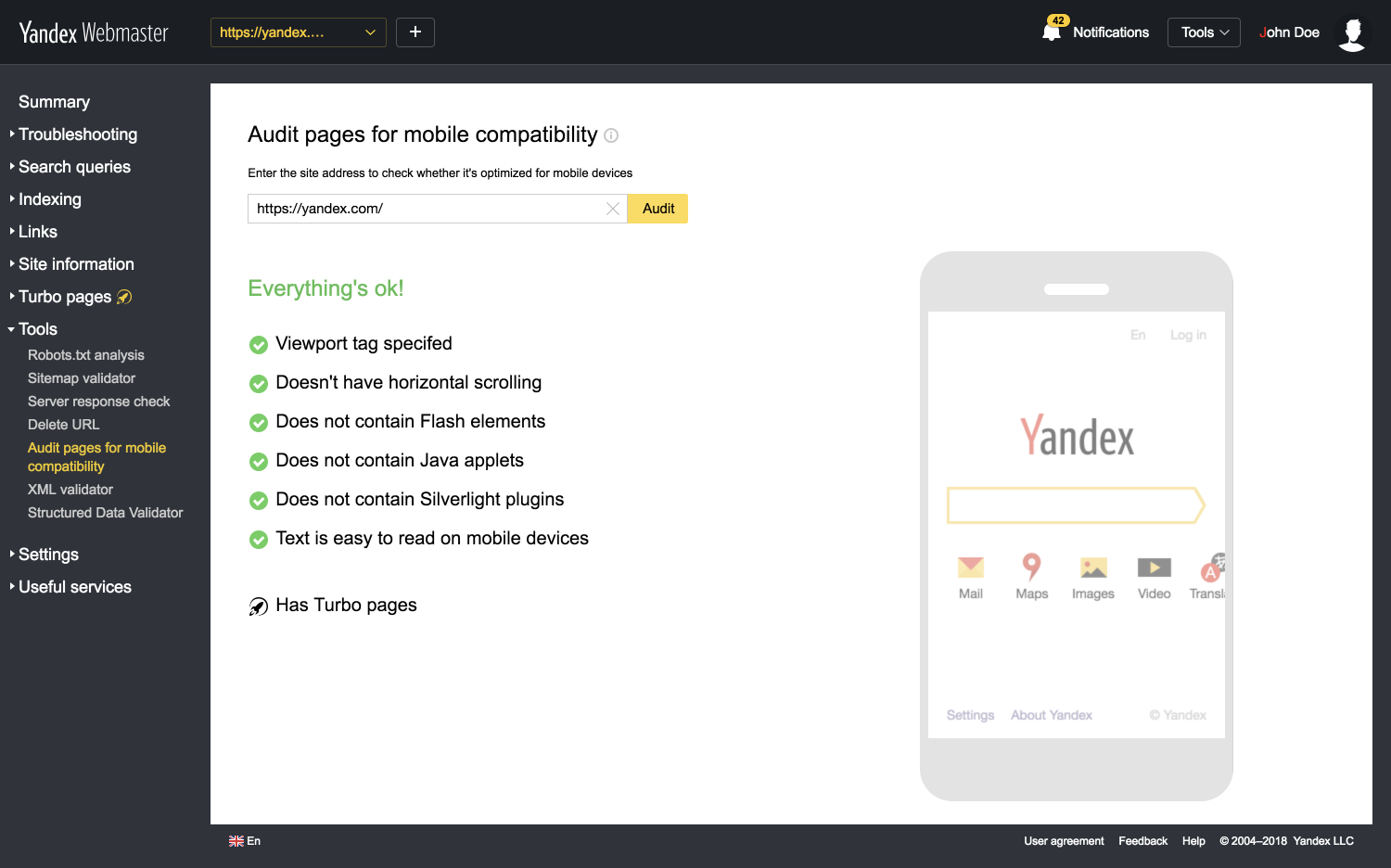 Troubleshoot site problems
Use Yandex.Webmaster to check your site for twenty common mistakes, find and solve basic site problems, and review your full diagnostic history.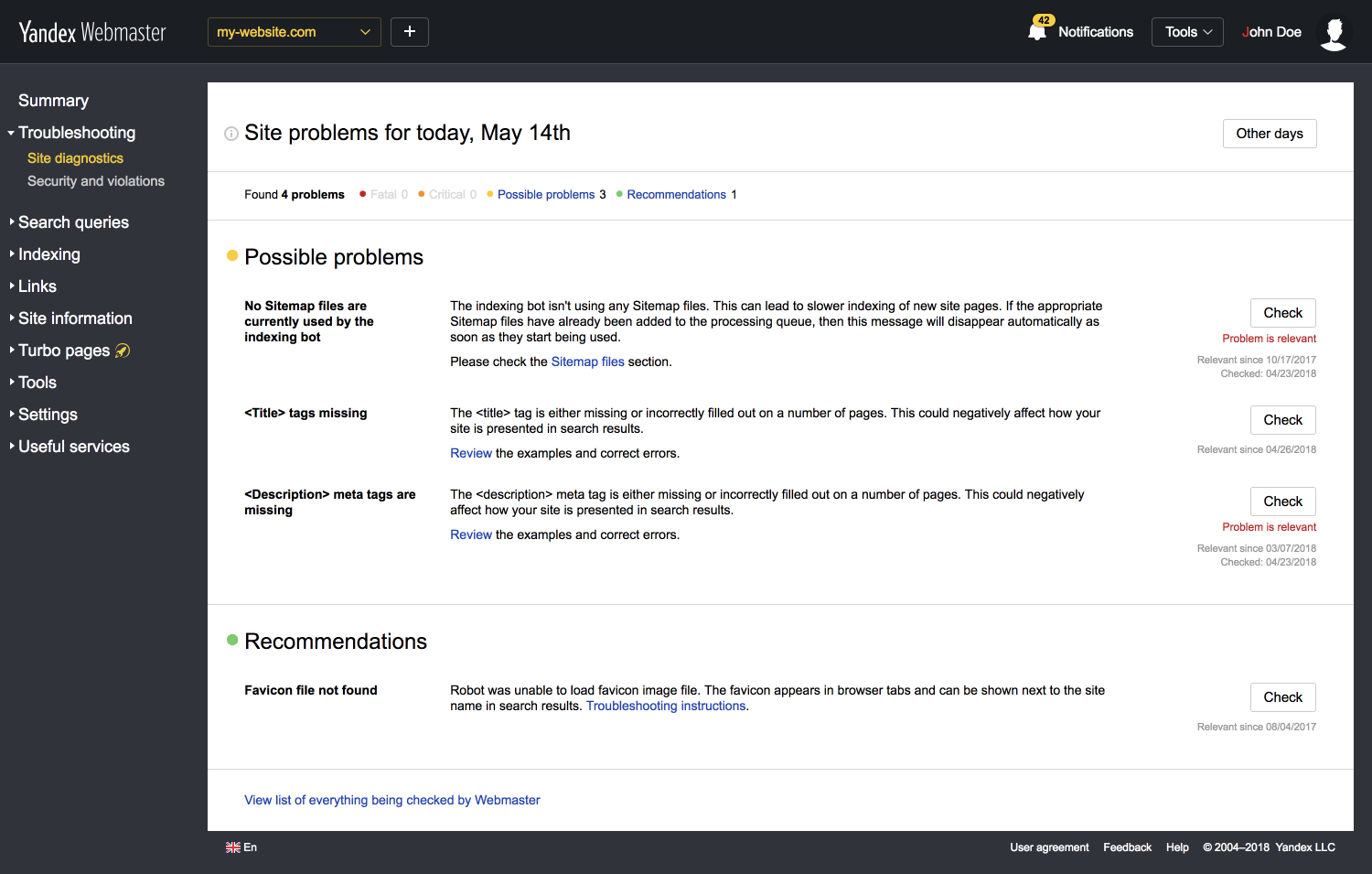 Check for violations of search engine rules
See all information about violations found on your site in one section. Once you've removed all violations, let Yandex know by clicking "I've fixed everything".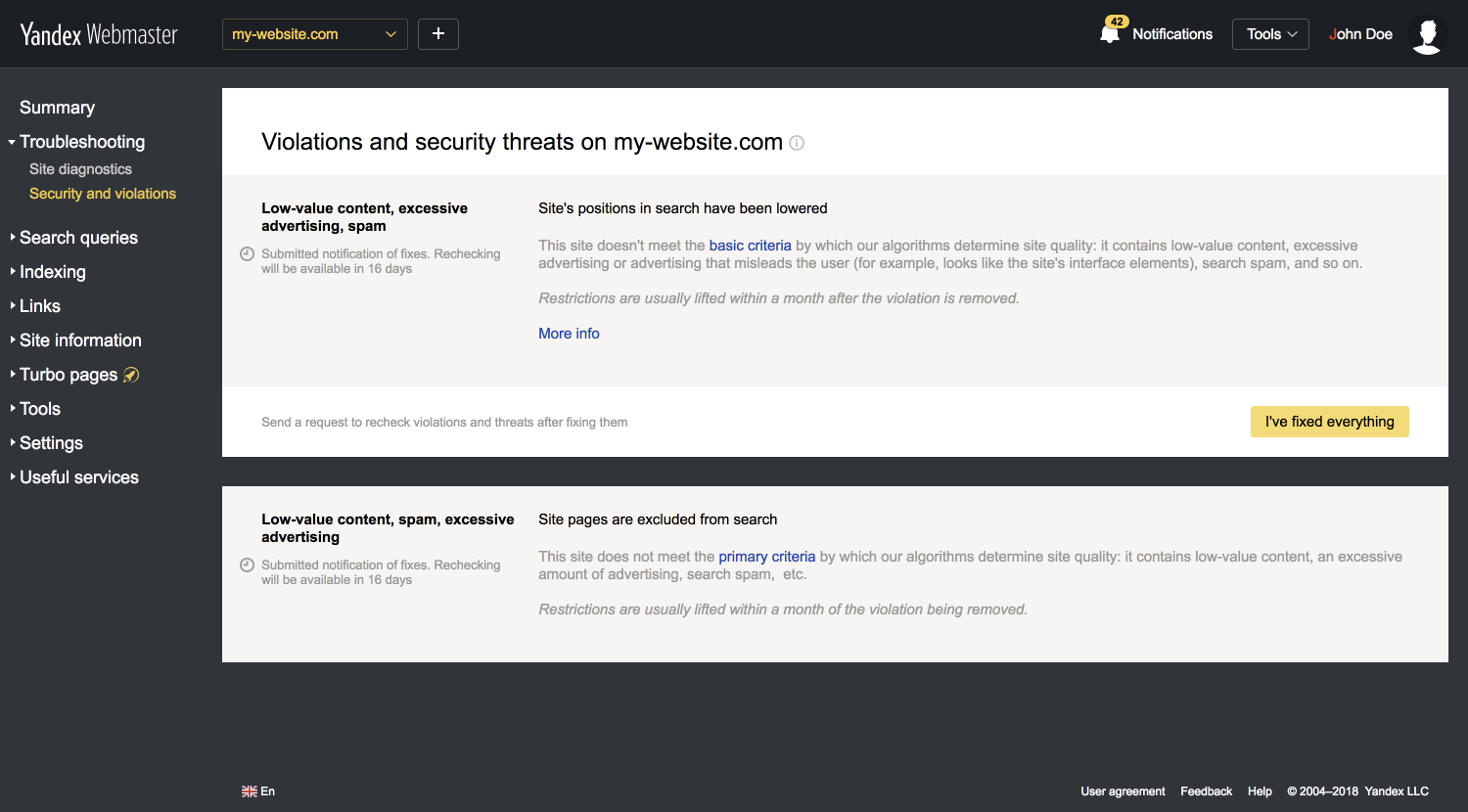 Visualize your indexing stats
See all the major indexing indicators in one convenient interface. Track the data collection process and easily identify any indexing problems.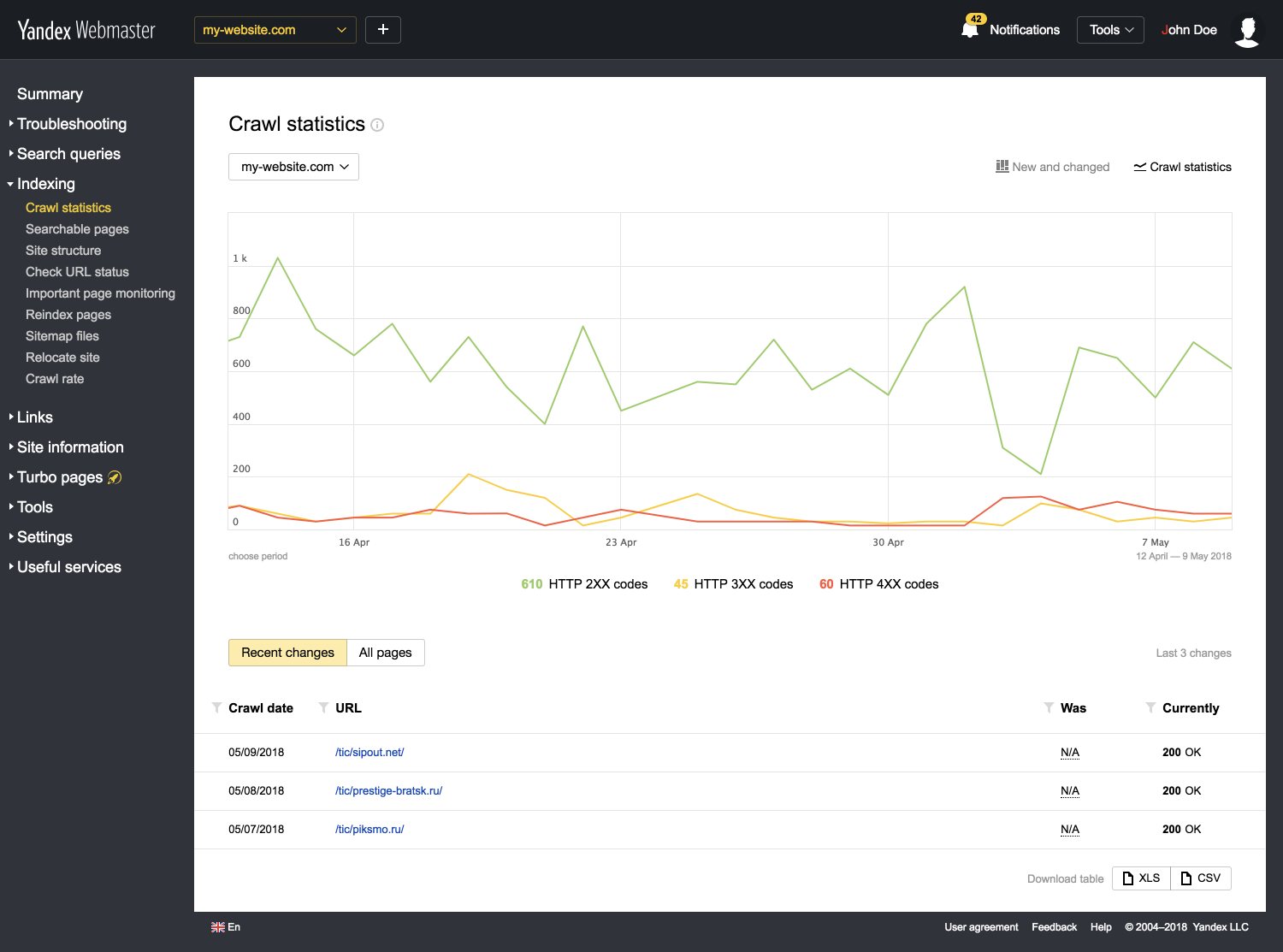 Manage your site structure
You can group smaller sections together or create virtual sections that include pages from different sections. For example, a section might include information from all pages with the word "table" in the URL. Learn more in
Help
.